The "Midnight Gospel" on Netflix is a show that surpasses the likes, "BoJack Horseman", in many ways. I recently binged the entirety of the show and I couldn't prevent my heart from being torn apart by how tragically sad and beautiful the show is. The existentialism in the show also was a trip down the memory lane with the recent end of "BoJack Horseman."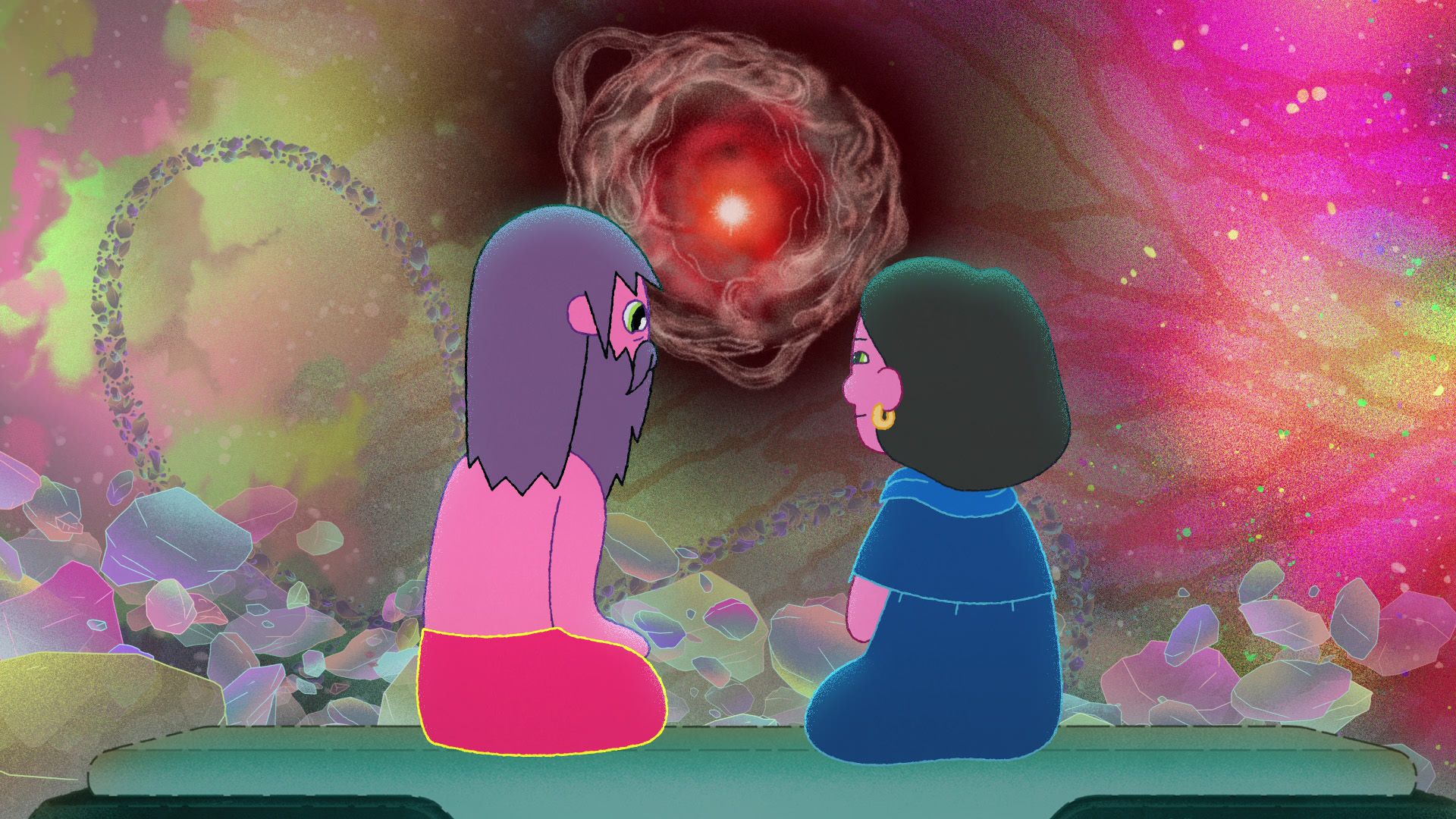 Although I am an avid fan of listening to podcasts, I could have never fathomed that I would, one day, get to see an animated series based on a few episodes of a podcast. Duncan Trussell, a name I had never heard before, is the man behind this animated series together with Pendleton Ward, creator of Adventure Time. Listening to a podcast can be very fun when you are travelling or just doing daily chores in your house but getting an opportunity to watch something on the screen whilst listening to a podcast brings on a whole new experience.
With the quarantine being going on for almost 4 months, I had nothing better to do than to go through my list of shows to be watched and pick out ones that could keep my attention and interest throughout. It was a mere coincidence that I happened to come across "The Midnight Gospel" and decided to give it a try. I had only heard that it was based around psychedelics and drugs and I had no other knowledge about the show itself. But having gone through the show, I can surely say that it was nothing that I had perceived it to be.
The show doesn't hesitate to go head-on with topics like addiction, family relationships, death, magic, forgiveness and attachment, the meaning of life, and many other topics that can keep a viewer's interest throughout the episode. Each episode can be considered as two stories being shown to us at the same time, one that the guest and host talk about and the other being the animation itself. The show is truly a masterpiece in weaving a story and telling it in a way that keeps our eyes peeled at all moments.
The Midnight Gospel has guests like mortician Caitlin Doughty, film producer Damien Echols, author Anne Lamott and even Duncan Trussell's own mother, Deneen Fendig. The way the guests and the host talk to each other is so intimate and raw that hearing them talk is no different than listening to your own friends talk to each other. The animated side of the show tells us the life of one Clancy Gilroy who travels through various universes and interviews a creature on each for a podcast or "spacecast" (as termed in the show) which he hosts on his own universe.
Not only was I moved by the various different topics on which the guests and the host talked about but also by the trippy psychedelic-like visuals which can sometimes make no sense at all and at times can tell you a whole story within a few scenes. My interest in the show peaked after the second episode and my heart was full and my soul was content when I was lying in my bed and sobbing at the beauty of the end of the last episode. Clancy, voiced by Duncan Trussell, interviews his mother in the last episode, who sadly passed away a few days before the show itself appeared on Netflix.
The Midnight Gospel proved to be a saving grace in times like these when you are bound to stay within the four walls of your home. The show takes you through multiple worlds and gives you a sense of reality itself as you continue to listen and consume the stories being told.
It is the most surreal, raw, intimate and realistic show that I have watched in a long time and I would definitely recommend everyone to give it a shot because you would, undoubtedly, come out more open-minded, learned, satisfied and happy.
Yusuf Aziz is a student pursuing Literature from Jamia Millia Islamia.
edited by: Rutba Iqbal
Disclaimer: The opinions expressed in this publication are those of the author. They do not purport to reflect the opinions or views of The Jamia Review or its members.