Dr. Ali Haider, who resided on Gulberg Road, was leaving his son off at school on the morning of 18 February 2013, when he was stopped by four men riding two motorbikes, who closed in and showered the car with bullets. As soon as the car came to a halt after colliding into the roadside, the assassins approached Haider and shot him many times in the face and head. They then shot his son in the head and fled. Hundreds of men, women, boys, girls, and infants were murdered in various districts of Pakistan prior to Haider's assassination in February. Tragic as these killings were, no one, neither the press, politicians, opinion-makers, social activists, NGOs, or human rights organizations (including the Pakistan Human Rights Commission), pointed out that all of the victims were Shias. And this is only a part of the bigger picture of Shia genocide that has become worse over time.
Recently, in one of the bloodiest assaults in the restive region bordering Afghanistan, a huge suicide bomb swept through a packed Shia mosque in Peshawar during the Friday gathering, killing at least 63 people and wounded almost 200 more. The event was described as a suicide attack by city officials, who added that two assailants were engaged. The incident happened inside the Kucha Risaldar mosque in Peshawar's Qissa Khwani market neighborhood. Officials further reported that ten of the injured are in critical condition. The explosion was not immediately claimed by any party.
The freedom to practice religion is a global right that applies to all people on the planet. In Pakistan, unfortunately, this right is regularly abused, since religious minorities experience everyday social, political, and economic marginalization, and official persecution is enabled by the execution of severe and outdated blasphemy laws. As a result, events that have stoked profound tensions within Pakistan's complicated religious landscape are increasingly manifesting themselves in violent outbursts. The communal politics of Pakistan's pre-history, as well as the subsequent decisions taken by Pakistani elites in the early years concerning nation-building in the new state, explain Pakistan's deadly sectarian presence. It's possible that the current path of violence and bigotry was established even before Pakistan's formation in 1947.
Any understanding of present challenges in Pakistan necessitates to the acknowledgment of the influence of General Muhammad Zia ul Haq's military administration (1977-1988) on the relationship between Islam and the state, as well as its far-reaching socioeconomic consequences.
General Zia immediately began an aggressive 'Islamisation' campaign in Pakistan after gaining power through a military coup. His support for hard-line Wahabi schools of thought raised the question of whether the interpretation of Islam was "better," and the subject grew increasingly prominent in the public mind over time.
With his backing for hard-line Wahabi interpretations of Islam and his acknowledgment of Saudi Arabia as a valued partner, Zia paved the way for sectarian strife in the nation. He promoted intensified discrimination against Shias in the military and public sector after introducing Sunni jurisprudence into state legislation. This sense of uneasiness in the neighborhood catalyzed a well-organized Shia political action effort.
The Shias were slaughtered for their beliefs after Pakistan was established, but it wasn't until 3 June 1963 that the first concerted assault on them took place. A band of Wahabi Muslim radicals ambushed an Ashura mourning procession. With meat cutters, long knives, and cleavers, they slaughtered at least 118 Shia men and youths. They later mutilated the Shias, gathered what was left of them, and set fire to their remains. Before the police came, the majority of the Shias had been burned to death. At the time, Pakistan had no television station and just a few newspapers, most of which were controlled by the government.
All of the Shia individuals described above were executed in such a way that their faces were reduced to a pile of flesh and bone, and here comes the second half of the duality: the message was apparent by murdering them in such a gruesome manner; their wounded bodies were a symbol of the Shia community's final defeat and humiliation. The obliteration of the dead individual is symbolized by a mutilated body, but it also conveys a message to the rest of the victim community about its weakness, shame, and inferiority. The perpetrator's ability to attack at will and get away with it is both a taunt and a warning to the targeted community that accountability is required.
In another case, a wave of sectarian conflict also erupted in Karachi and the rest of Pakistan in August 2020, during the month of Muharram. On successive days, protests against Pakistan's Shia Muslims were held in Karachi. Thousands of protestors gathered under the ASWJ flag on the city's major roadways, MA Jinnah Road and Saeed Manzil Road, chanting anti-Shia slogans and labeling the community "heretics," according to security officials. After preaching sermons critical of Islam's early caliphs, Shia academics were charged with blasphemy.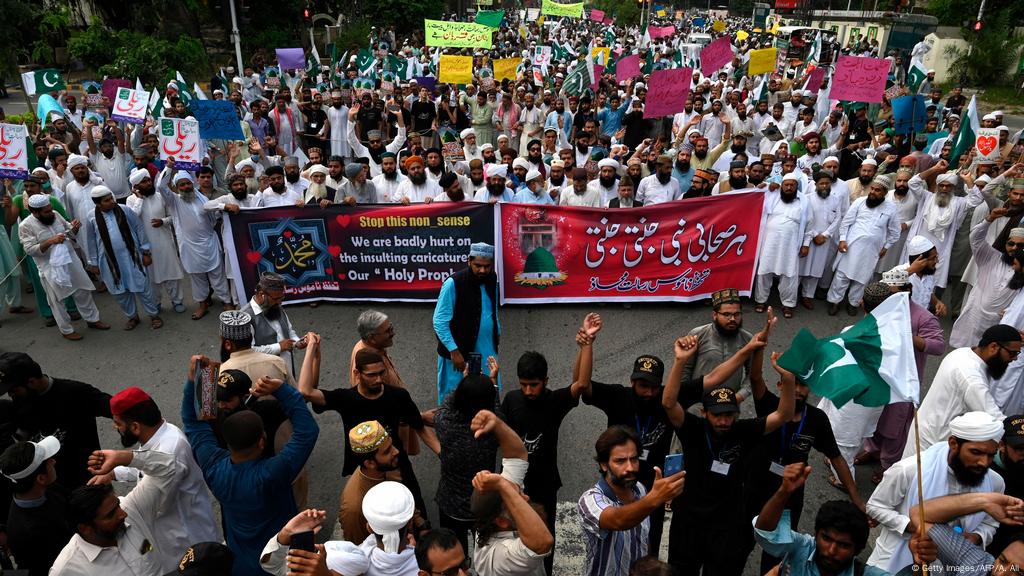 Aside from the aforementioned, attacks on media outlets have an impact on what is reported daily. While it would be easy to conflate all anti-Shia organizations into the same category as, say, the Taliban, they do share many common goals, such that the political ramifications of destroying media facilities benefit both. Internet activists use social media in all forms to quickly and readily polarise each instance of political upheaval. The use of the internet by the Pakistani government to combat the spread of extremist ideology might provide considerable benefits. Instead, it has been erratic. A state's active censorship of the internet is indeed a source of disagreement; yet, if the state is ready to do so in some cases, it should not object to suppressing videos of beheadings.
Assaults on Muslims do not elicit the same outpouring of support on social media as attacks in Paris, London, or San Bernardino. At this point, it is now understood that the United Nations assistance is limited to a certain group of people. It is the job of the public to ensure that our sympathy is not confined to the most popular explanations. Recognizing the genocide of Muslims or Shia Muslims is a tiny step toward a more serious and ethical public reaction. It is vital to address the situation of Muslim victims at a time when Muslims are frequently depicted as offenders.
Sidra Fatima is a student pursuing English Literature from Jamia Millia Islamia.
Edited by: Varda Ahmed