We live in a society that shames an unhealthy lifestyle, where we are reprimanded for eating in response to anything other than physiological hunger. Yet the lockdown resulted in seeking comfort from tubs of ice cream, to suppress and repress different kinds of emotions or to regulate stress. For most of us, this reinforcement of similar behaviour resulting from different stimuli is referred to as emotional eating.
The COVID-19 pandemic disrupted our lives in many ways. During the lockdown, we were forced to sit in our homes with thoughts regarding the uncertainty of the present and the future swirling in our heads. While many of us dealt with such emotions in a 'productive' way and made the best out of various situations, not everybody used the same outlet. Four walls, no social contact, anxiety provoking thoughts and nothing to do, induced dramatic changes in our behaviour especially that related with our eating habits.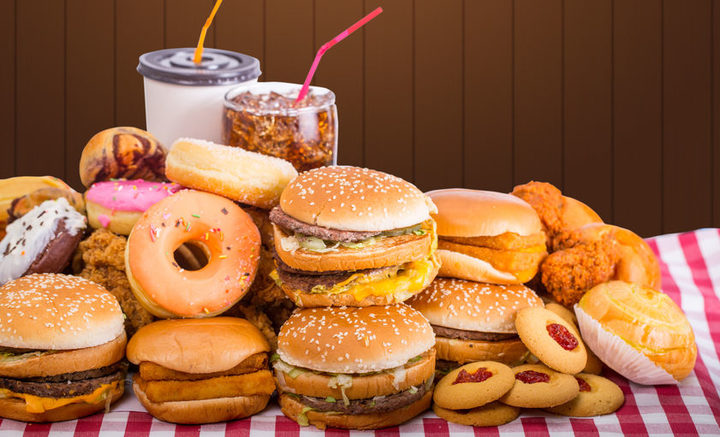 Food can be our closest friend, the one who never turns its back on us, and is there with us when we need it. Unfortunately, this pandemic led too many people seeking comfort in food, reaching out to their closest friend, more often than necessary. With our social network being cut along with no physical activity, we found our solace in what else other than food. A study done on 8000 people across the globe found that the decline in healthy behaviours during the pandemic was common regardless of geography. It was also noted that 30% of people said they had gained weight after the initial lockdowns went into effect. People who gained weight also had the largest declines in physical activity.
"Emotional eating is defined as the tendency to overeat as a coping mechanism for regulating and reducing negative emotions such as stress and anxiety." It also represents a failure to discriminate the physiological sensations of hunger from the desire to use eating as a strategy for managing such emotions. Whenever a stressful situation is experienced by us, our body often experiences changes to maintain its normal homeostasis. Through the process of emotional eating or stress eating, we start to eat in an unconscious way to suppress everything we do not want to think about.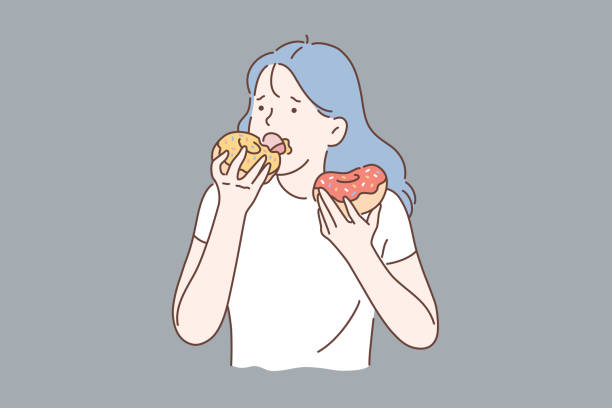 Also, emotional eating is not a clinical term. Instead, it is used to describe 'eating' in response to an emotional state rather than hunger. Even so, running to food is actually common and often habitual. It somehow becomes our coping mechanism, the one we celebrate and mourn with. However, the warning bells ring when food becomes our only coping mechanism. Eating behaviour becomes an easy way to repress and avoid aversive states and events. People with prolonged stress turn to high sugar and fat foods. Eating these foods activates dopamine and they make us feel better at that moment. They appear to counteract stress and therefore act as our comfort food.
Negative mood usually generates eating high sugar and fat content foods to uplift the mood and therefore leading to a corresponding weight gain. Furthermore, in 2020, because of home quarantine, there has been an increase in psychological discomfort, disturbing work and sleep pattern and all of this have raised the emotional eating bar. Moreover, all these conditions overlapped, can result in severe chronic diseases such as obesity, diabetes and issues related to mental health.
At the same time, people who previously struggled with eating disorders are more prone to relapse. The pandemic has doubled the stress with which the chances of relapses have increased too. Nonetheless, two steps forward and one step back is still one step forward. We have to understand that it is okay to fall back sometimes, yet at the same time, it is imperative to know and understand your pattern, the triggers and what all you can fall back on apart from food.
There are various other coping mechanisms which can be used. We need to expand our spectrum of coping strategies which can help us through difficult times and can be constructive in nature as well. Meditation, developing a reading habit or physical exercises can be used as an alternative. It is essential to remain connected with your loved ones, to listen to your mind and body and reach out to a professional, when in need. That being said, now more than ever is the time we need to practice self-care– take out time for self reflection and be compassionate to self.
Aashita Batra is a student pursuing Psychology from Jamia Millia Islamia.
Edited by: Shaireen Khan
Disclaimer: The opinions expressed in this publication are those of the author. They do not purport to reflect the opinions or views of The Jamia Review or its members.