The witch hunting of students, activists and organizations goes on. It is expected to aggravate due to the assertive attitude of Muslims. The vulturous gaze of Indian State is upon the students of Jamia Millia Islamia as they are expertizing the "art of resistance" like the founding fathers of this university; Jauhar Brothers and Allama Iqbal. Jamia represents the voice of the minority community, who despite of being citizens of this nation feel alienated in this 'Secular State' where liberty is a 'forbidden fruit'.
Although, there are many activists and organization that raise the plight of Muslims, such as Yogendra Yadav, Chandrashekhar Azad and Kanhaiya Kumar, but as Gramsci put it, "None can actually feel another person's pain because of the difference of time & space." The person who can actually represent our pain has to be someone from within us such as Sharjeel Imam, Safoora Zargar, Masrat Zahra, Meeran Haider and other Muslim journalists. What is happening today is an exact replica of the time when Britishers educated Indian Nationalists in order to mend their thinking pattern. However, contrary to their expectations, Indian Nationalists started questioning the British itself. While Safoora Zargar is a fierce and revolutionary woman who is assertive about her Muslim Identity, Meeran Haider is a person with reformative Kejriwalian mindset who tends to bring change from within the system. However, the era of reforms is long gone. This country needs a revolutionary like Sharjeel Imam who will relinquish the oppressed from structural violence.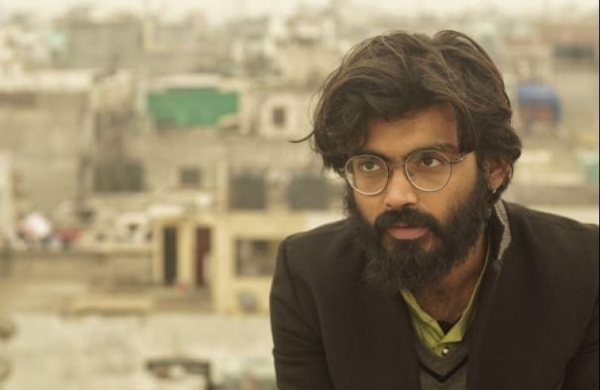 The Indian State conspires against Muslim scholars because they know that these people are vigilant and respond to what happens with them. In addition, they have suffered enough to be scared from the 'Earthly Gods' and have realized that the demon is only a hyped deity. Jamia is on the hit-list of the government because this is an institution, which has always risen to the cause of Muslims and along with scholars like Sharjeel, Umar Khalid has tended to challenge the system for its monstrous policies. The French revolutionary Charles De Gaulle rightly said, "Politics is too serious a matter to be left to politicians." Keeping this in mind, the Muslims need youthful leaders like Safoora, Sharjeel and Meeran who will fight for their cause and change the structure of the oppressive system. They need someone who will make them come out of their shell and openly assert their identity of a proud Muslim. Fortunately, among these people, Safoora and Sharjeel have shown the willpower to lead their community through this fiasco by going against all odds, without succumbing to the societal pressure of being a loyalist. Muslims, instead of looking up to local leaders of Bareilly and Deoband, must follow the likes of brave people like Safoora, who is an icon of empowerment for Muslim women. Safoora is the representative of the women of Shaheen Bagh who showed sheer determination and will power.
The students of Jamia Millia Islamia and Aligarh Muslim University stand as the lone saviors of the beloved community, which has been exploited and has to deal with self-imposed challenges such as illiteracy, uncritical thinking and ghettoization. The way in which these two institutions have played their role of transforming the 'forever doomed' community to a sense of empowerment and self-confidence is commendable. After the lynching and oppression by people and the government, Muslims needed someone who can instill a sense of pride in their identity. Now, these two institutions have more responsibility than ever. They need to give this struggle an ideology so that the resistance can turn into a movement. The thirsty crow is looking for water and is watching the pot with much hope but the crow must first learn discipline and the art of organizing as Martin Luther King Junior once said, "Those who want peace must learn to organize as effectively as those who want war."
Shahzar Raza Khan is a student pursuing Political Science from Jamia Millia Islamia.
edited by: Maryam Ahmed