YOU chronicles us through the journey of a man named Joe Goldberg, a Manhattan bookstore manager, otherwise looks harmless but would go through hell and back to have his fairytale love story. Joe Goldberg is a dangerous man who has somehow convinced himself into thinking that he is the saviour of his lovers and has to leave no stone unturned to make their troubles go away.
SPOILER ALERT
You do bad things for the people you love but it doesn't mean it's right. It is because love is more important'

Joe Goldberg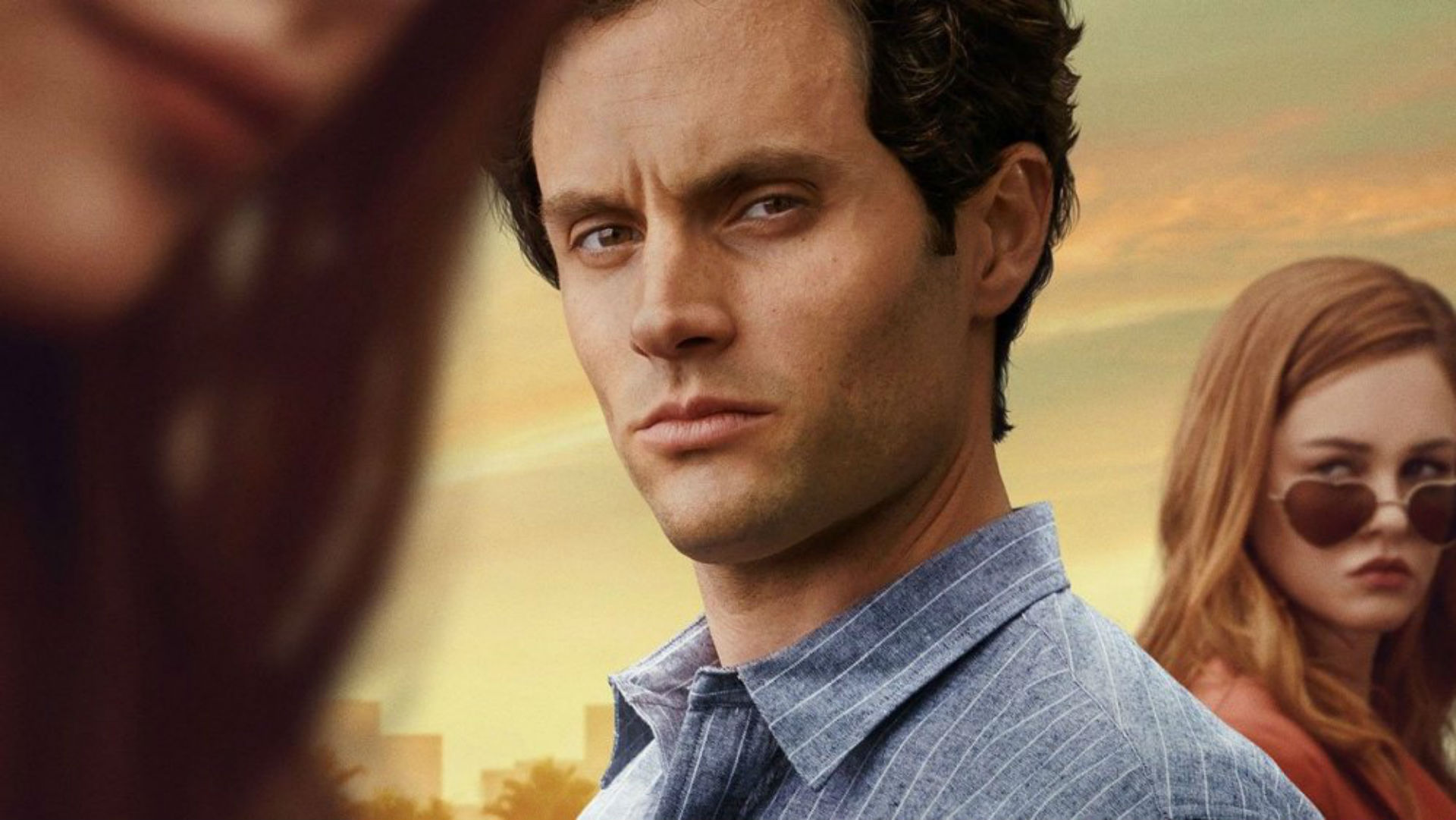 You is an American thriller Netflix series based on a charming obsessive young man who will go to any limits to insert himself into the lives of women he loves. He feeds his toxic obsession using social media and other technology to track her presence and remove the obstacles to their romance. You is based on thriller novel by Caroline Kepnes, published in September 2014. You starrs Penn Badgley, Elizabeth Lail and Victoria Pedretti among others.
Joe Goldberg is a dangerous man; his justifications are interesting, how he has an elaborate thought process, a world in which the girl needs him to protect her from herself. He stalks them, sits where they sit, breathes in their air. He is the perfect lover on the surface, listening to your stories, making you breakfast, bringing you flowers by the daylight and killing anyone who comes between them by the night. How is he able to maintain this facade, this duality, for in his own twisted morality he is very moral, it's all for the greater good.
'You' struck a special cord because it takes us on a journey where we can penetrate deep into Joe's psyche, how his childhood traumas made him internalize the abuse. To him the abuse is something that delivers good outcomes, a moving change in one's character, as demonstrated by his own captor, Mr. Mooney. This is not far from our own reality, don't we do this in dysfunctional homes, schools, branding it under tough love. The real question is where do we draw the line. You take the tropes of romantic comedy into real sense, the guy going the extra mile, his chivalry making you swoon. Joe indeed is a chivalrous man, but where does he go wrong?
The premise of the show is set within very first few minutes of the show, he notices a girl, she falls in her vision and he starts to have a conversation with her in his mind. Every action of hers is an invitation to him. Is Gunivere Beck to be blamed for all this, did she bring this upon herself. She is a troubled adult, bringing with her a lot of daddy issues and codependent friends. At one point it feels like Joe is making her life change for the better, eliminating all the distractions, bad influences. I was Team Joe for a while, that's just not me, a lot of young women are obsessed with him. This show puts forward a dangerously charming stalker but is it just to serve a titillating purpose or can it to start a social commentary? Should we sympathise with Joe and maybe shift the focus to systematic violence, how Joe was made through somatic variations, his environment, because if Joe is a monster to you, was he born that way or was he made? Our obsession with Joe Goldberg says a lot. How much are we willing to let go for the sake of being loved, how many lines can be crossed, since everything is fair in love and war. He does everything to protect Beck, wait until he has to protect her from himself. Why aren't we disgusted by Joe, is it because of certain lines he won't cross, like sexual abuse, he may invade your private space but won't touch you without consent. It just shows how flawed of a definition of consent do we hold and what lines are we ready to blur. Consent shouldn't be discussed just in terms of physical contact but the concept of gaze needs also to be explored.
Season 2 takes the show to new heights, now he's on a run from his past and encounters Love Quinn, a chef. He begins falling into old patterns of obsession and violence. Their whirlwind romance results in Joe finding a partner that accepts him for who he is, she sees him. But will Joe be able to accept Love? When he cannot find within his flawed morality to accept this woman as a reflection of his own character, in that moment we understand Joe is not a man gone wrong looking for love, but he is a predator. It's a never ending pattern where he shall find his new potential lovers, victims, slowly diffusing into their lives.
You show us the perils of the internet, social media. If we really look into it, is Joe some mastermind serial killer? He is an average guy with a good internet connection. In a world where the world has been brought closer by the advent of social media, it begs to question what modicum of privacy is left there, with prying eyes everywhere. Joe's justification to himself is my favourite part, how he believes that he knows these women and what they want, "Oh, you want to be seen," he says to himself. Does she and the real question is even if she wants to, what is the price she ends up paying for all that. Did Beck and his other victims not see the warning signs or did they just ignore because the modern era has left us lonelier than ever desperately seeking out for love.
You is a show that will take you on a thrill ride, filled with anxiety inducing scenes and some great acting. Don't mistake it for a romantic show, if you do, please rethink your priorities, it's a dose of creepy mixed with perfect amounts of charm.
Rutba Iqbal is a student pursuing English Honors from Jamia Millia Islamia.